PV connectors MC4 for solar panels 1 pair
Rated 5.00 out of 5 based on

1

customer rating
(comment)
€ 8,44 – € 24,60
PV connectors MC4 for solar panels 1 pair
Modern solar modules tend to use MC4 connectors because they make wiring your solar array much simpler and faster. The connectors come in both male and female types which are designed to snap together. They meet the requirements of the National Electric Code, they're UL certified, and the preferred connection method of electrical inspectors.
Due to the locking mechanism of the MC4 connectors, they will not come unplugged and are well suited for outdoor environments. The connectors can be separated but it requires a special MC4 unlocking tool.
Only logged in customers who have purchased this product may leave a review.
PV connectors MC4 for solar panels 1 pair
Origin: 

Mainland China

Certification: 

CE

Model Number: 

SOLAR Conncetor

Suitable cable cross sections: 

2.5mm2-6.0mm2 / 14AWG-10AWG

Degree of Protection: 

IP67

Flame Class: 

UL94V – 0
1Pair 2T 3T 4T 5T 6T Branch Adapter Connector male and female connection for Solar Panels Cable PV System Waterproof Socket Plug
Features:
Mating safety provided by keyed housings
Mutiple plugging and unplugging cycles
Accomodates PV cable with deferent insulation diamaters
High current carrying capacity
TUV approved
Product show :
Rated Voltage TUV 1000V DC / UL 600V DC
Suitable cable cross sections 2.5mm2-6.0mm2 / 14AWG-10AWG
Proof voltage:DC 8KV(1Min)
Protection class: Class II
Contact Material: Copper, tin-plated
Degree of Protection: IP IP67(IEC 60529)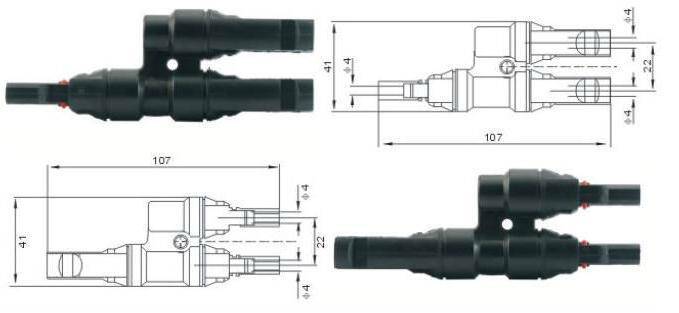 Rated Voltage TUV 1000V DC / UL 600V DC
Suitable cable cross sections 2.5mm2-6.0mm2 / 14AWG-10AWG
Proof voltage:DC 8KV(1Min)
Protection class: Class II
Contact Material: Copper, tin-plated
Degree of Protection: IP IP67(IEC 60529)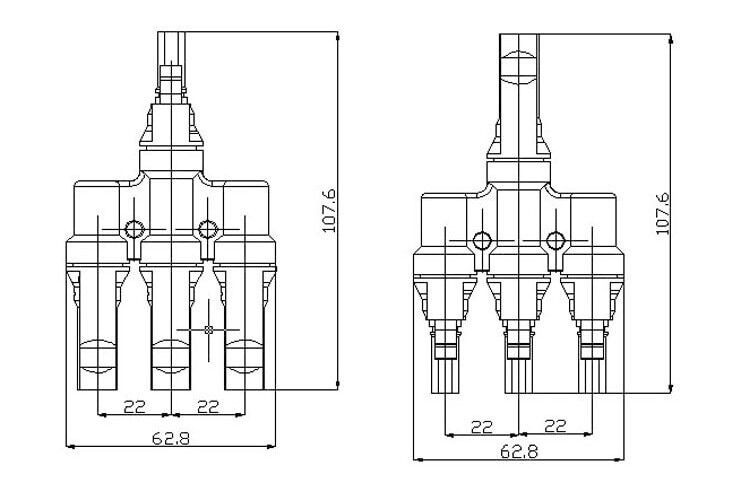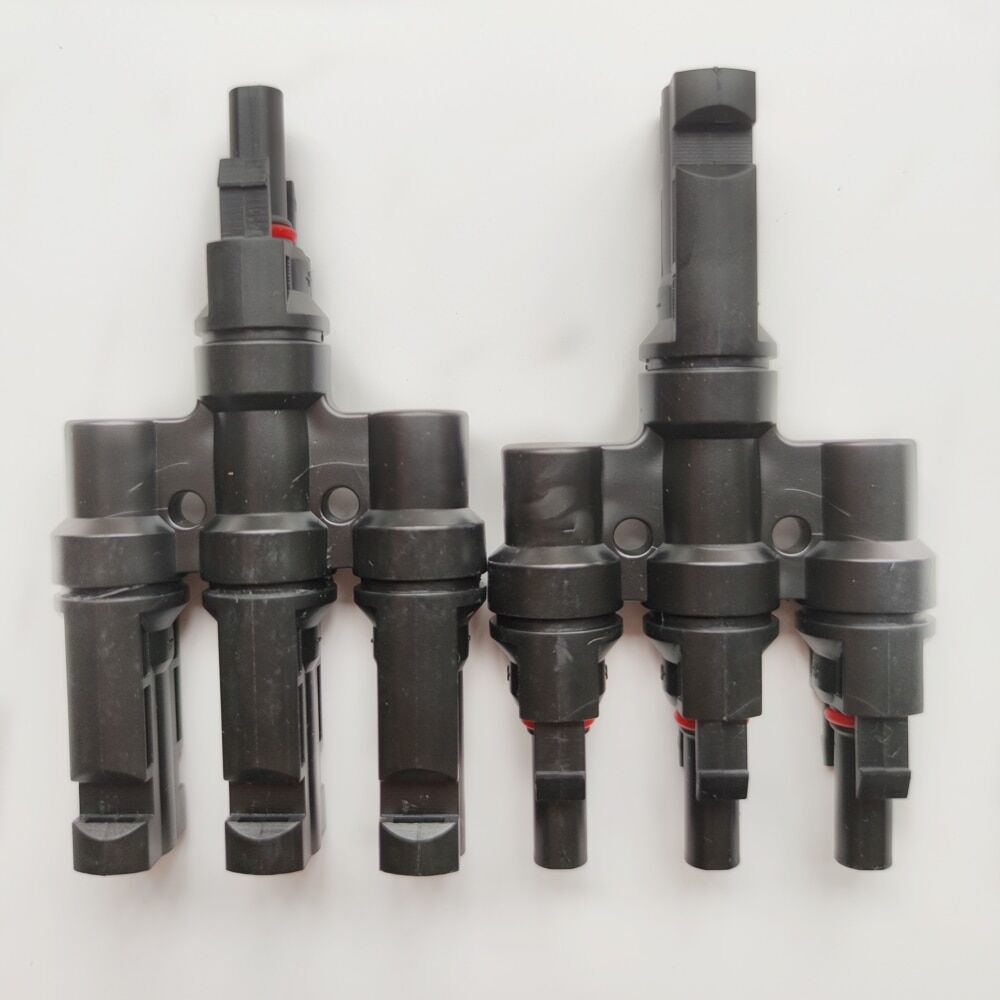 Rated Voltage TUV 1000V DC / UL 600V DC
Suitable cable cross sections 2.5mm2-6.0mm2 / 14AWG-10AWG
Proof voltage:DC 8KV(1Min)
Protection class: Class II
Contact Material: Copper, tin-plated
Degree of Protection: IP IP67(IEC 60529)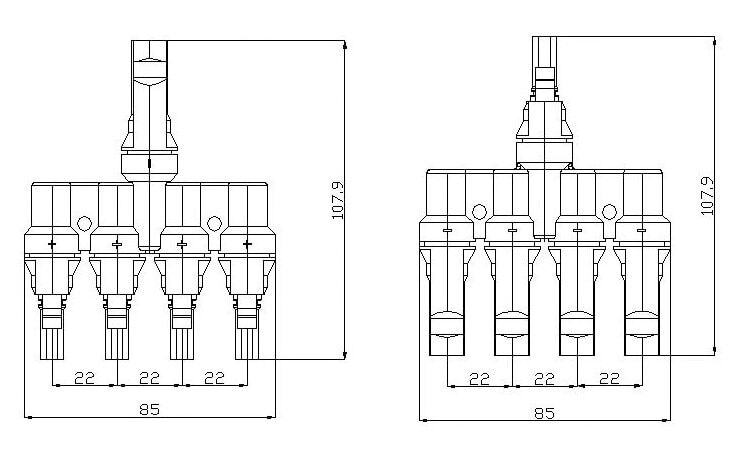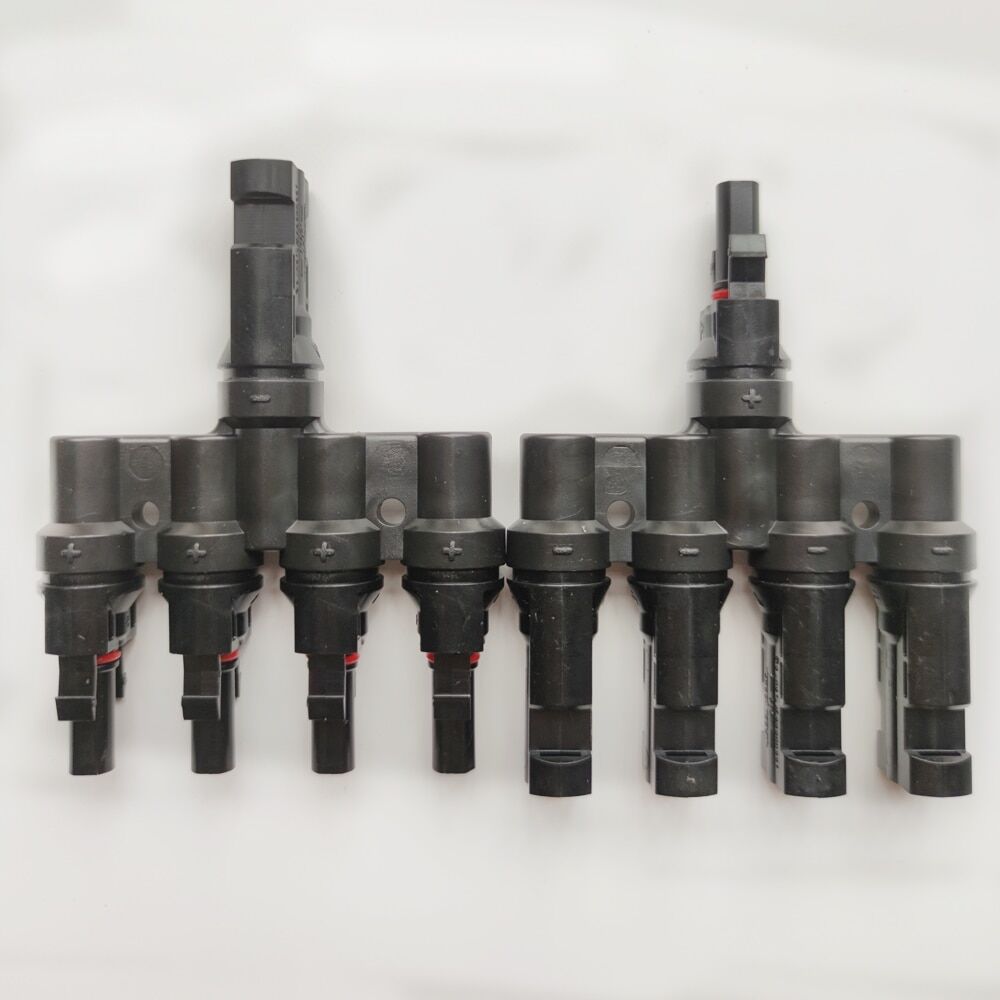 Rated Voltage TUV 1000V DC / UL 600V DC
Suitable cable cross sections 2.5mm2-6.0mm2 / 14AWG-10AWG
Proof voltage:DC 8KV(1Min)
Protection class: Class II
Contact Material: Copper, tin-plated
Degree of Protection: IP IP67(IEC 60529)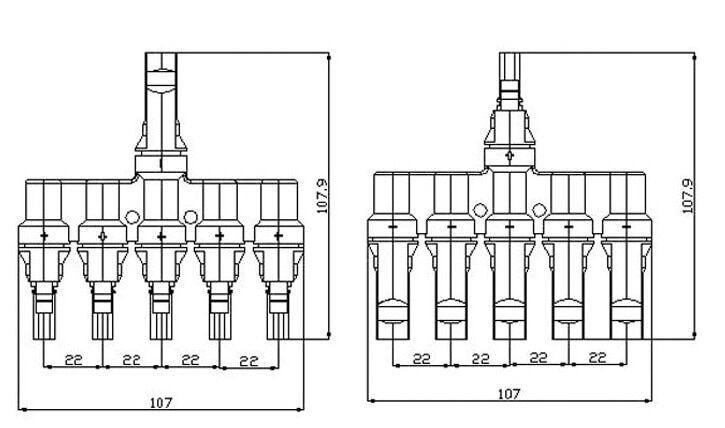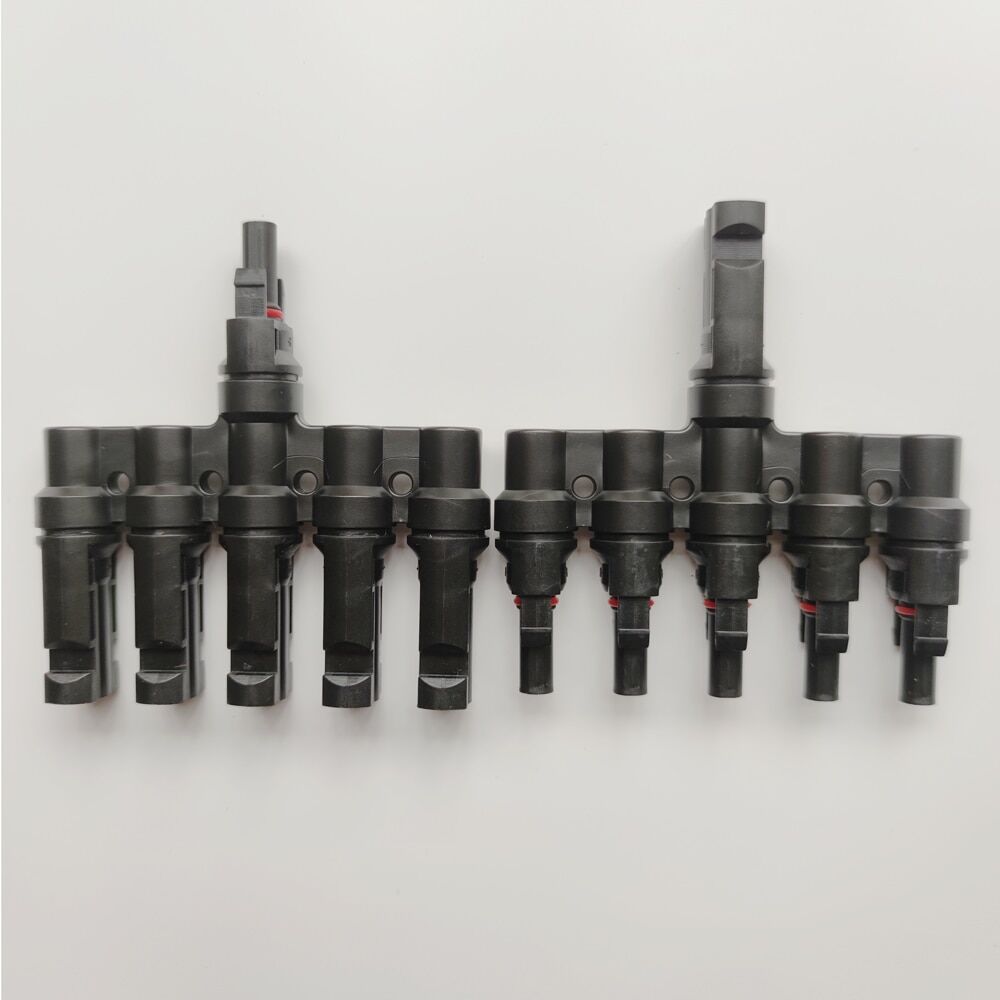 Rated Voltage TUV 1000V DC / UL 600V DC
Suitable cable cross sections 2.5mm2-6.0mm2 / 14AWG-10AWG
Proof voltage:DC 8KV(1Min)
Protection class: Class II
Contact Material: Copper, tin-plated
Degree of Protection: IP IP67(IEC 60529)
Flame Class: UL94V – 0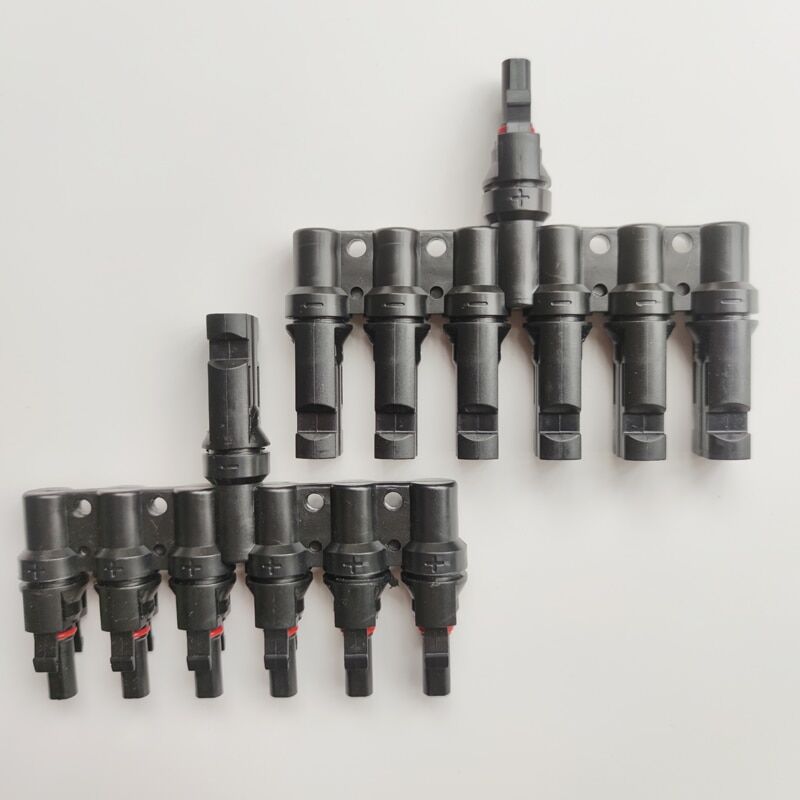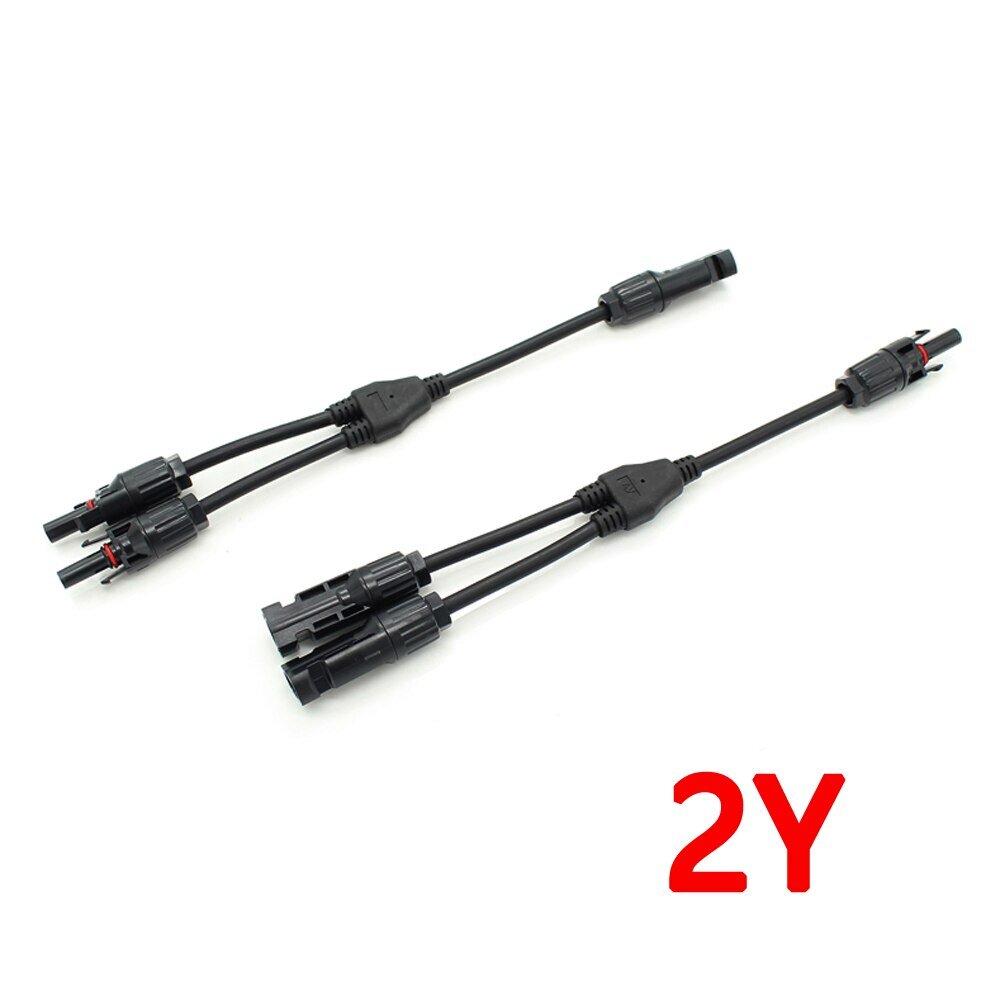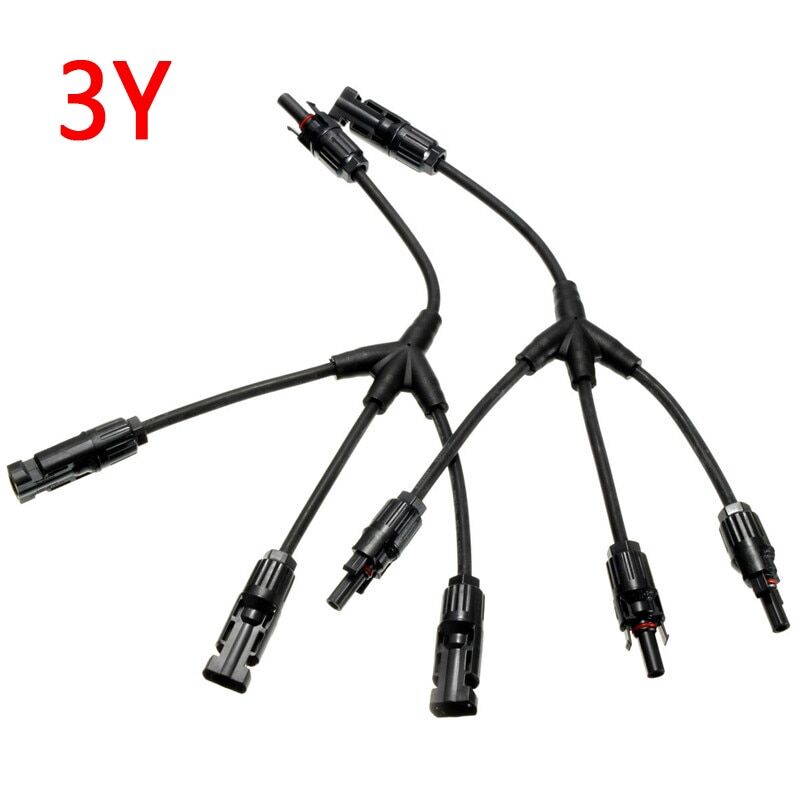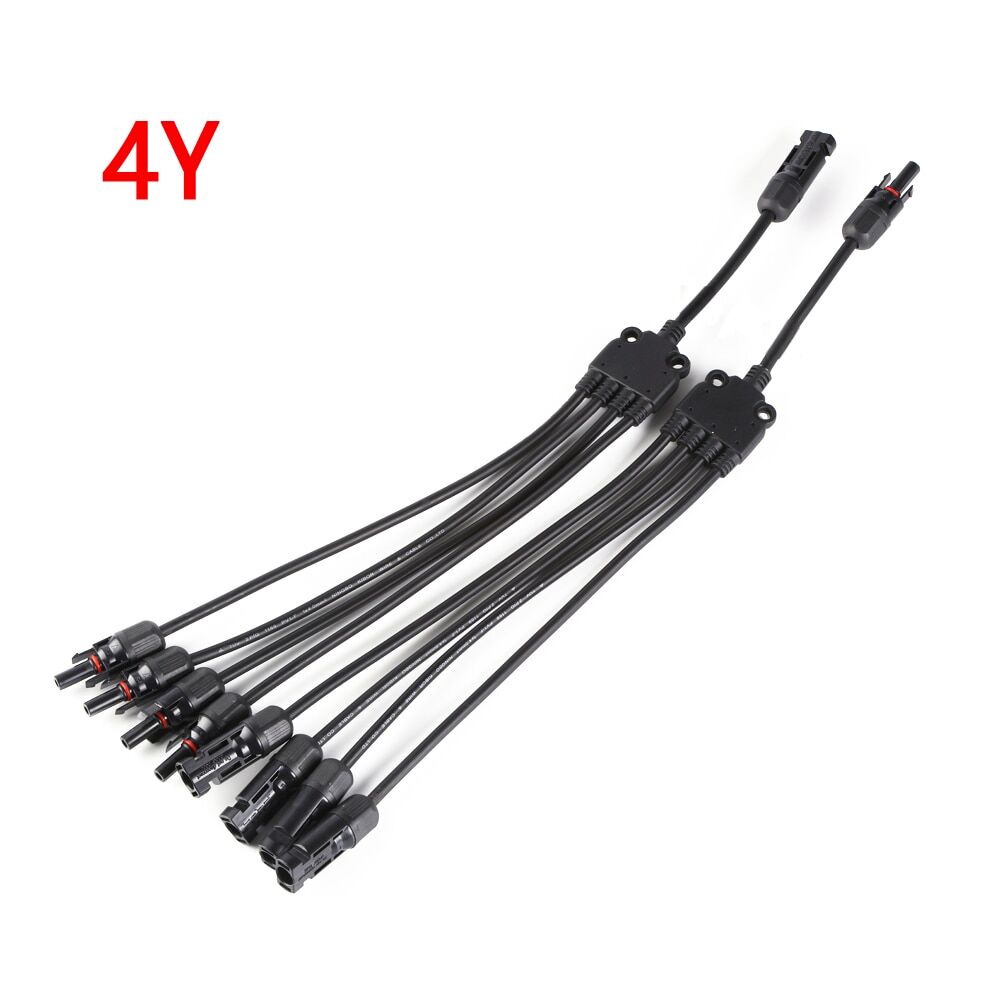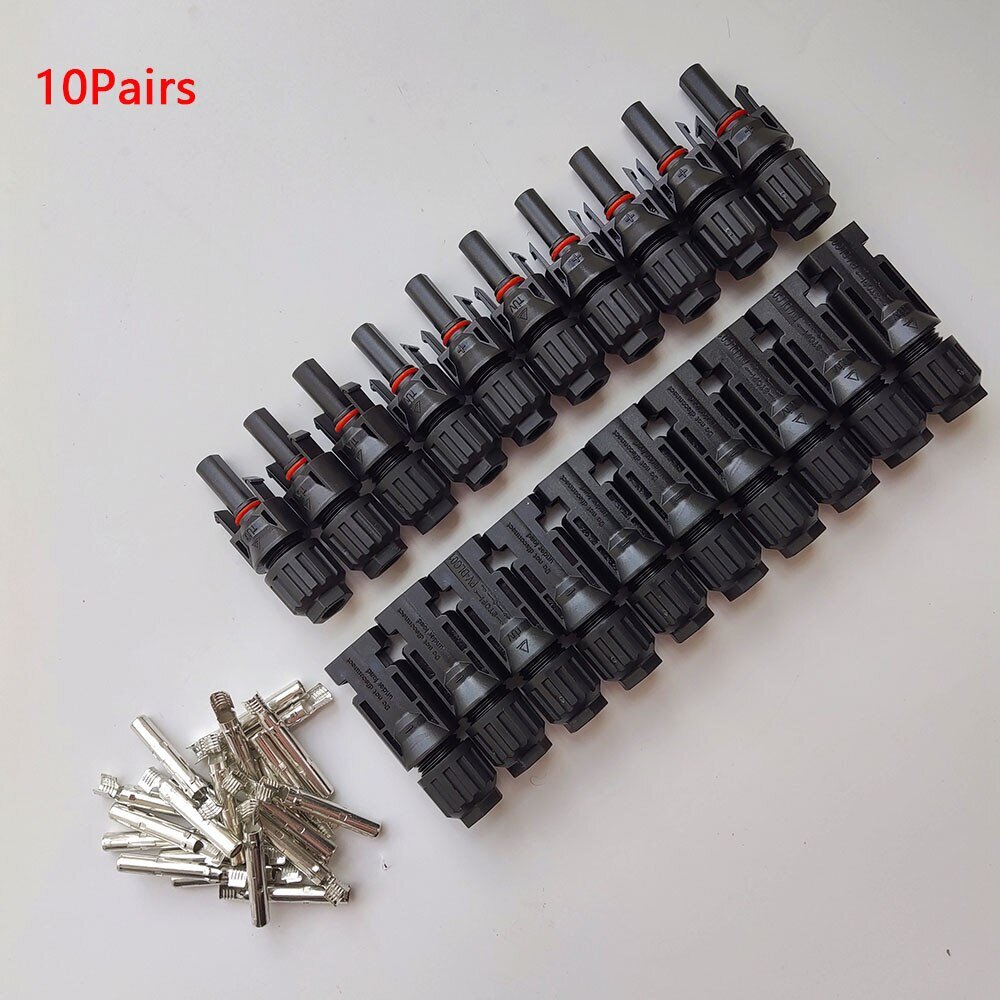 PV connectors MC4
PV connectors MC4
PV connectors MC4
You may also like…
PV connectors MC4 for solar panels 1 pair

€

8,44 –

€

24,60

PV connectors MC4 for solar panels 1 pair

Modern solar modules tend to use MC4 connectors because they make wiring your solar array much simpler and faster. The connectors come in both male and female types which are designed to snap together. They meet the requirements of the National Electric Code, they're UL certified, and the preferred connection method of electrical inspectors.

Due to the locking mechanism of the MC4 connectors, they will not come unplugged and are well suited for outdoor environments. The connectors can be separated but it requires a special MC4 unlocking tool.

Choose options

PV solar cable 6/4/2.5mm2 10/12/14 AWG 1-10m long

€

15,20 –

€

84,21

PV solar cable 6/4/2.5mm2 10/12/14 AWG 1-10m long

Solar power typically needs a 12 gauge AWG wire, though the cable size may differ based on specific factors, like resistance and flow.

Solar panel wiring is a fundamental topic that any solar installer should know. It is important to know how wiring and stringing panels will affect the current, voltage across the panels and ultimately the power output of the array so that you can select the inverter with the right power rating and make sure the system operates at its maximum potential.

The two common conductor materials used in residential and commercial solar installations are copper and aluminium. Generally, solar cables are required to have resistance against UV light, extreme temperatures, and weather conditions. Solar cables interconnect solar panels and other electrical components of a photovoltaic system.

Specific requirements for material used for wiring a solar panel installation are given in national and local electrical codes which regulate electrical installations in an area. The cable could be solid or stranded, where stranded wires consist of many small wires that allow the wire to be flexible. This type is recommended for larger sizes. The current tends to flow on the outside of the wire, thus stranded wires have slightly better conductivity as there is more wire surface.

Choose options

Wifi solar monitor WEM3080T 150A 250A 500A with best app

€

203,00 –

€

447,00

Wifi solar monitor WEM3080T 150A 250A 500A with best app

Free delivery from France/Germany approximately 1 week.

The perfect two-way 380V 3-phase electricity generation and electricity consumption kWh meter (enterprise grade) with analysis system. The one here is 150A, but it is also available with 250A and 500A capacity. Designed primarily for a unit that produces solar or wind energy, but is also suitable for the needs of any other household or institution (for example, subtenant, heating system, warehouse, outdoor lighting, etc.).

The Wifi solar monitor WEM3080T can also be used to measure a single phase (220V). For metering systems over 500A, it is recommended to divide the system into parts up to 500A and install multiple meters accordingly.

The Wifi solar monitor WEM3080T comes with a lifetime right to use the cloud service and apps (Android, IOS, PC) for free from the manufacturer. 2.4 GHz Wi-Fi must be available for the device.

Real-time information and production/consumption history can be viewed from a device installed in Druskininkai, Lithuania HERE.

The Iammeter app can be downloaded from Google Play or the Apple Store.
You can try the PC demo online HERE.

Choose options