TLL* Micro-SD reader USB-C Type-C Centechia ZG84007
€ 3,36
Micro-SD reader USB-C Type-C Centechia ZG84007
Micro SD (TFT) card reader to USB-C (Type C, PD) port. No need for separate software, can be directly connected to the USB-C port of a phone, computer, camera, etc.
You can test the actual data transfer speed of all kinds of USB devices yourself using a range of (also free) software. For example, I used USBDeview to test our MORIC U1 32GB Micro-SD memory card Centechia ZG84007 in a USB-C reader under Windows-10. My test results were good for a U1 memory card – 15.57 writes and 19.65MB/sec reads: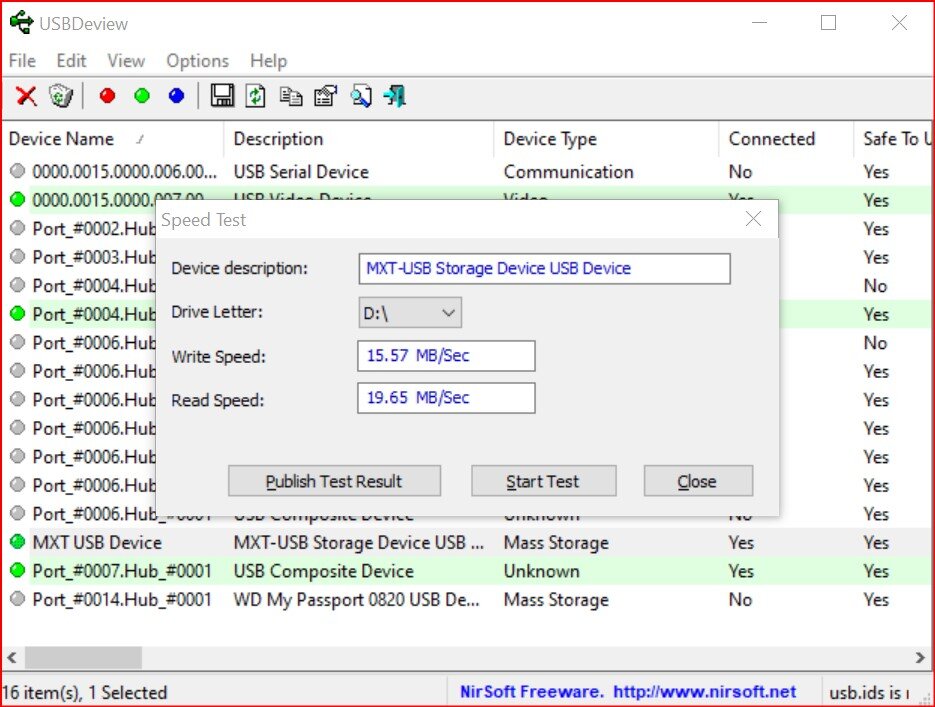 So, the USB reader is good for everyday home or office use, for PC-s and for smartphones. But, if you are a professional photographer or video assistant – you might be need something else.
NB: TLL* – Shipping available from Tallinn warehouse and currently only to EST, FIN, LAT and LIT. Please add "TLL*" products to your shopping cart and pay separately from products without the "TLL*" marked products!
17 in stock
Micro-SD reader USB-C Type-C Centechia ZG84007
Brand: Centechia
Model: ZG84007
Material: metal
Color: silver or black
Test 28.01.2021 https://smartlife.ee/smartlife/usb-kiiruste-valimine/
Complete set:
Micro SD card USB-C reader 1 pc
chain 7 cm 1 pc
| | |
| --- | --- |
| Weight | 0,008 kg |
| Dimensions | 5,1 × 1,9 × 1,1 cm |
| Color | |
You may also like…
TLL* Simple USB card reader for micro-SD card

€

1,00

Simple USB card reader for micro-SD card

It is a micro SD memory card reader that plugs into a regular computer USB port. SD card USB adapter does not need separate software, plug-and-play (connects automatically) under Windows-10.

What does a USB card reader do? A memory card reader (also known as a USB card reader and an SD card reader) is a small device that is used to access, read, copy and backup data from a wide variety of memory cards such as SD (Secure Digital), CF (CompactFlash), MMC (MultiMediaCardC) and others.

You can find more information about different usb port types, adapter-reader speeds and testing in our product blog https://smartlife.ee/et/smartlife/usb-kiiruste-valimine/.

You can find more information about the classification and designations of SD cards on our product blog https://smartlife.ee/et/smartlife/sd-kaardi-valimine/.

Add to cart