380V wifi power consumption meter with Tuya Smartlife app
Rated 5.00 out of 5 based on

12

customer ratings
(comments)
€ 123,71 – € 131,51
380V wifi power consumption meter with Tuya Smartlife app
3-phase 380V electricity consumption (or production) kWh meter. With the Smart Life app, you can also switch on and off the mains behind the device or use the timer functions.
Records history by hour, day, month and cumulatively. Also measures voltage V, amperage A, power W in both consumption and generation directions, frequency Hz.
Remote reading and control via smartphone using the Smart Life app (Volcano Technology Ltd). To connect to the app, the device must have 2.4GHz wifi available. Via the app you can monitor kWh, V, A, W, use the timer function, etc.
Only logged in customers who have purchased this product may leave a review.
380V wifi power consumption meter with Tuya Smartlife app
Brand Name: 

TOMZN

Certification: 

CE

Origin: 

CN(Origin)

DIY Supplies: 

ELECTRICAL

Measuring Energy Range: 

999999.9

Rated Voltage: 

380V

Power Supply: 

AC

Display Type: 

Digital Only

Output Voltage: 

3*120 3*220V 3*230V 3*240V 50-60Hz

Dimensions: 

126*98*52mm

Model Number: 

DTS238-7 TY

Phase: 

Three Phase

Operating Temperature: 

-25-70 degree Celsius

Accuracy Class: 

Class 1

Max Operating Current: 

50A – 79A

Rated voltage: 

3*120 3*220V 3*230V 3*240V 50-60Hz
Description:
1. Remote Control ON/OFF by Tuya APP or Smart Life APP at anytime from anywhere
2. Total active energy kWh measure
3. APP can read kWh , R.M.S current , voltage , active power(The active power current voltage only for A phase, if balance it's all the same for 3 phase)
4.  Timer control function
5. Delay time cut off function
6.  LCD display, Real-time display of Voltage, Current, Active Power, reactive Power, power factory ,frequence, total Energy kWh
7. Power Supply: 3*120 3*220V 3*230V 3*240V 50-60Hz
8. Rated Current: 60A
10. Pulse Frequency: 400imp/kWh
11. 35mm Din Rail install
12. can use same TUYA APP  , compatible with other TUYA product such WIFI socket , led ,fans and so on
13. Active energy accurate is  class 1 , IEC62053-21
Push the button last more than 10s , the WIFI led will flash quickly , then use APP to operation
Note:This meter Only supports 2.4G Wireless Network,  NOT for 5G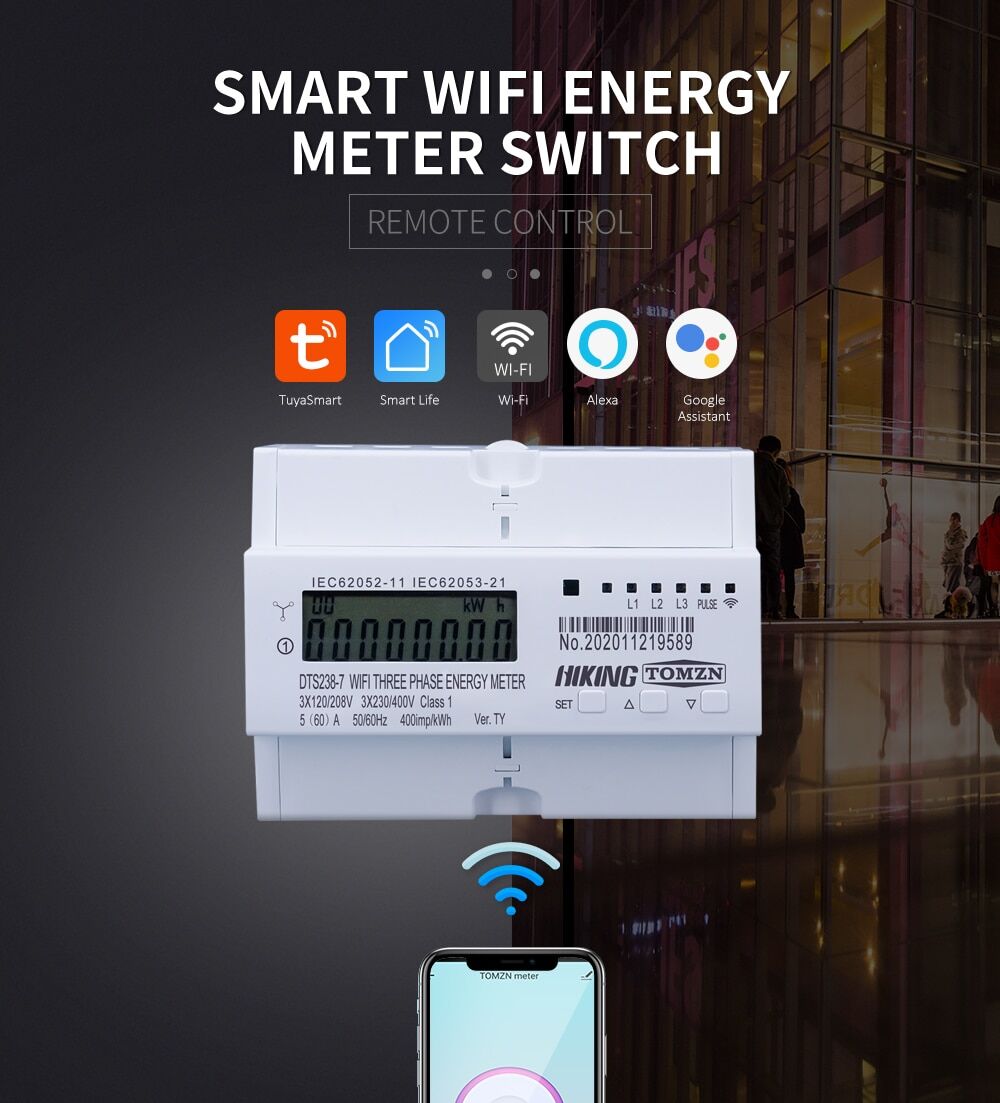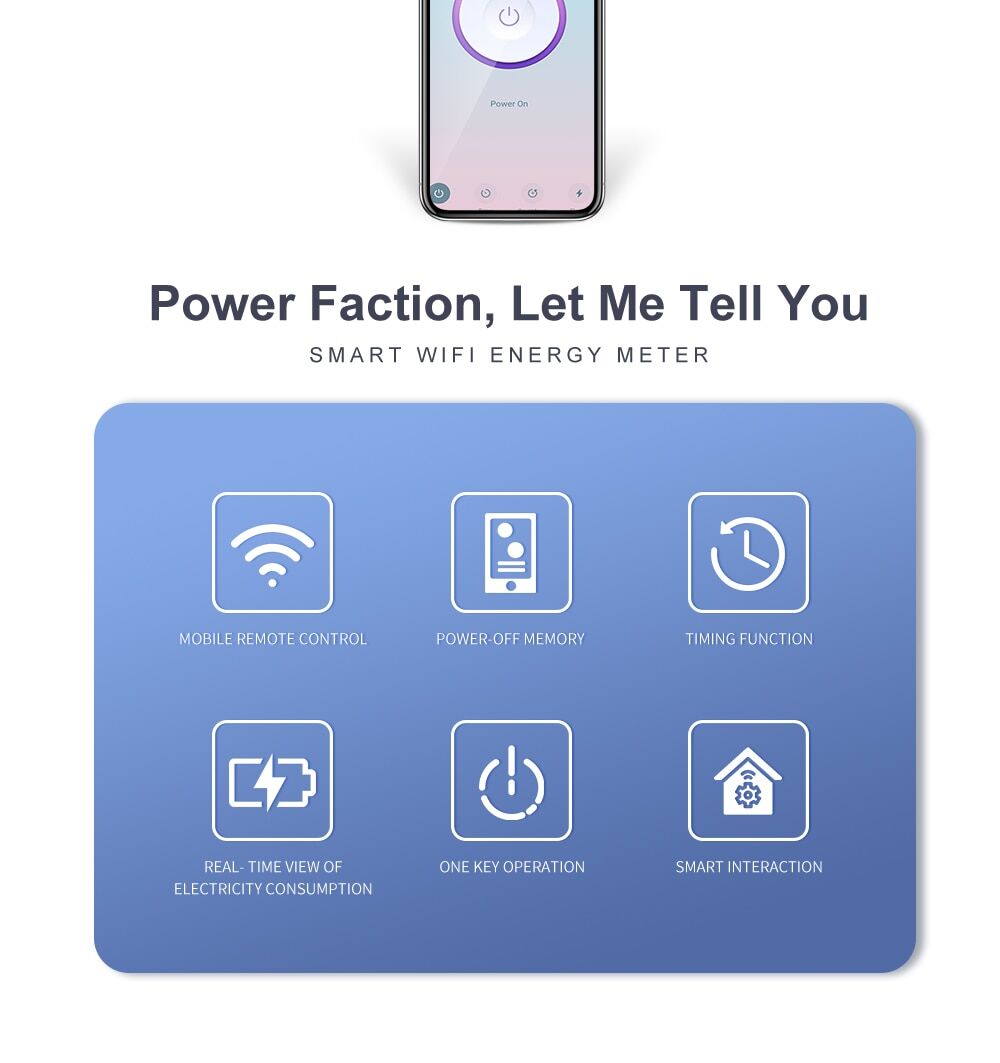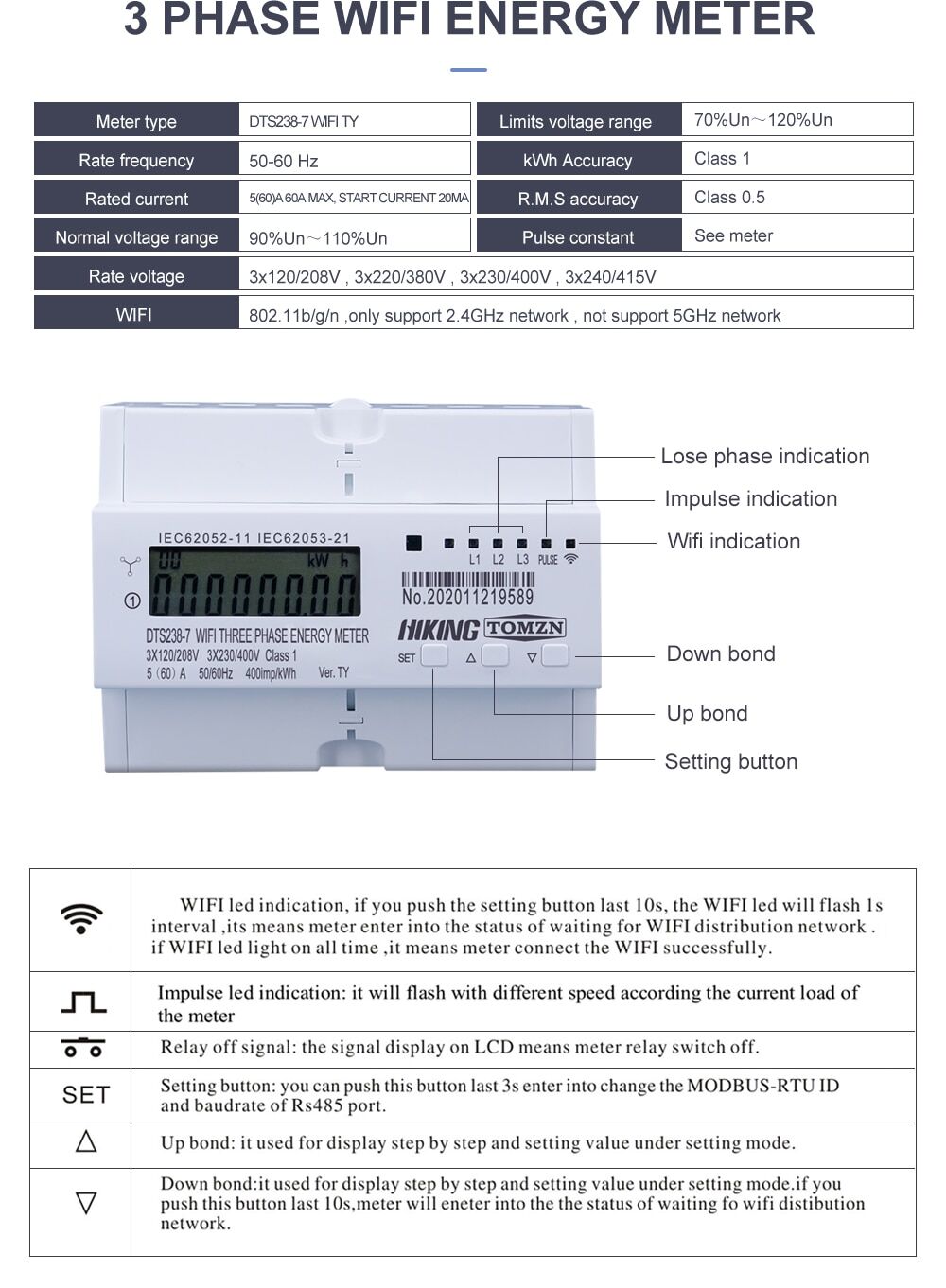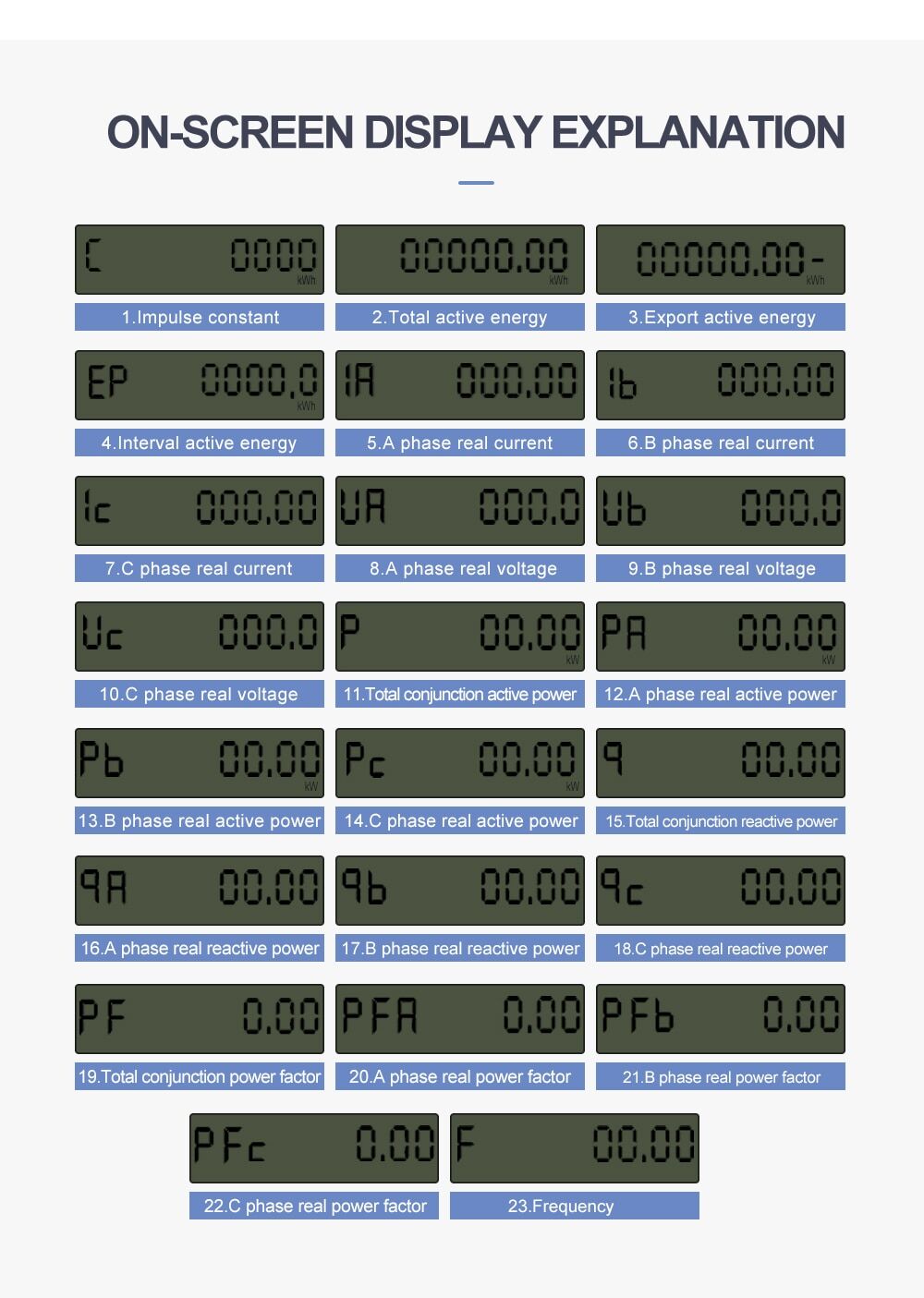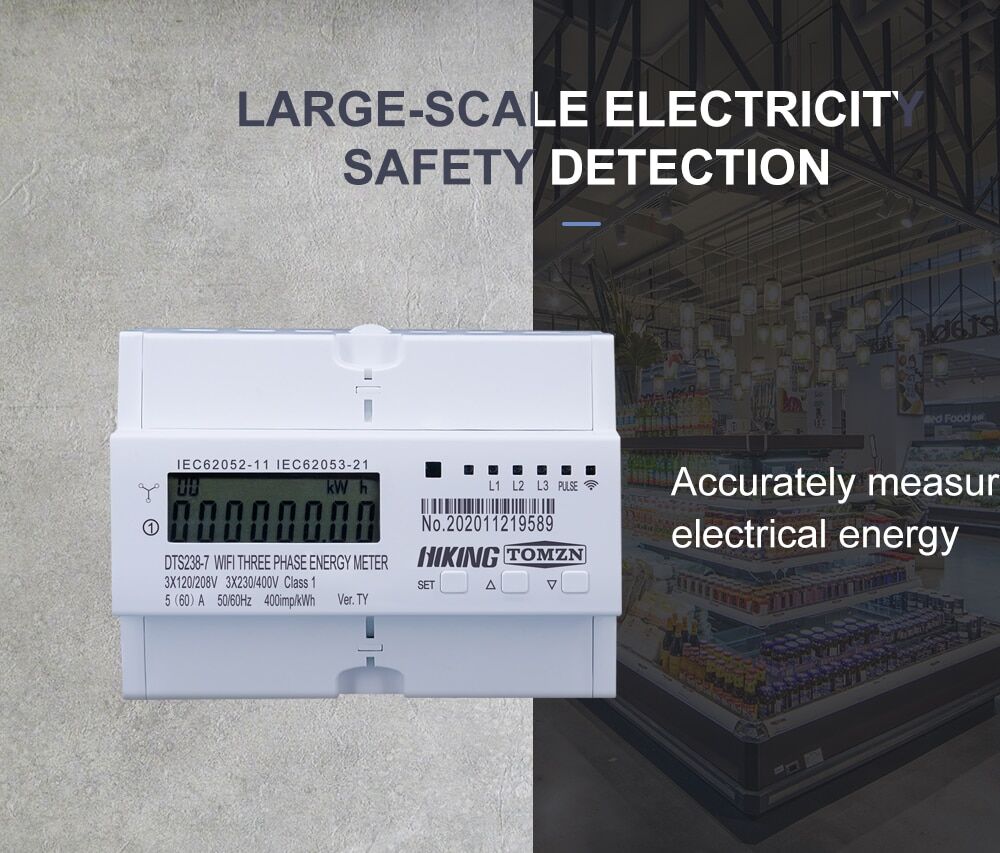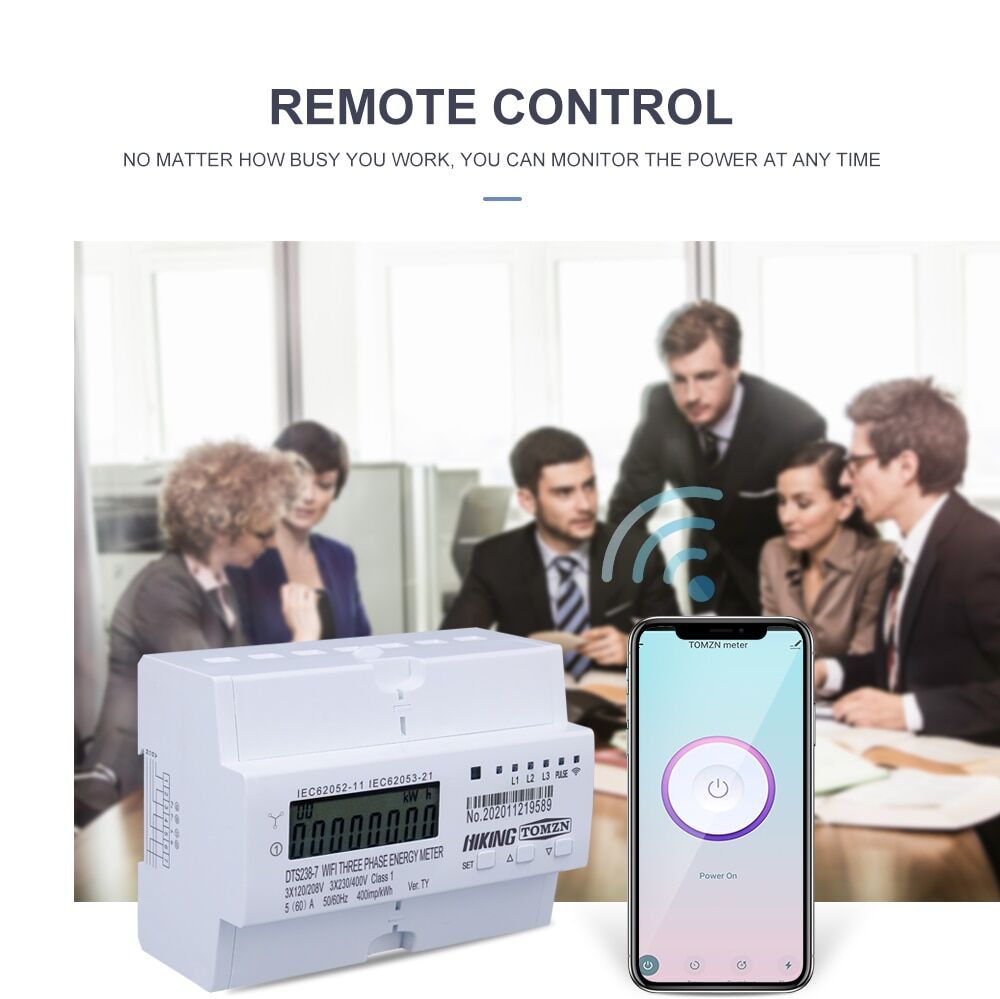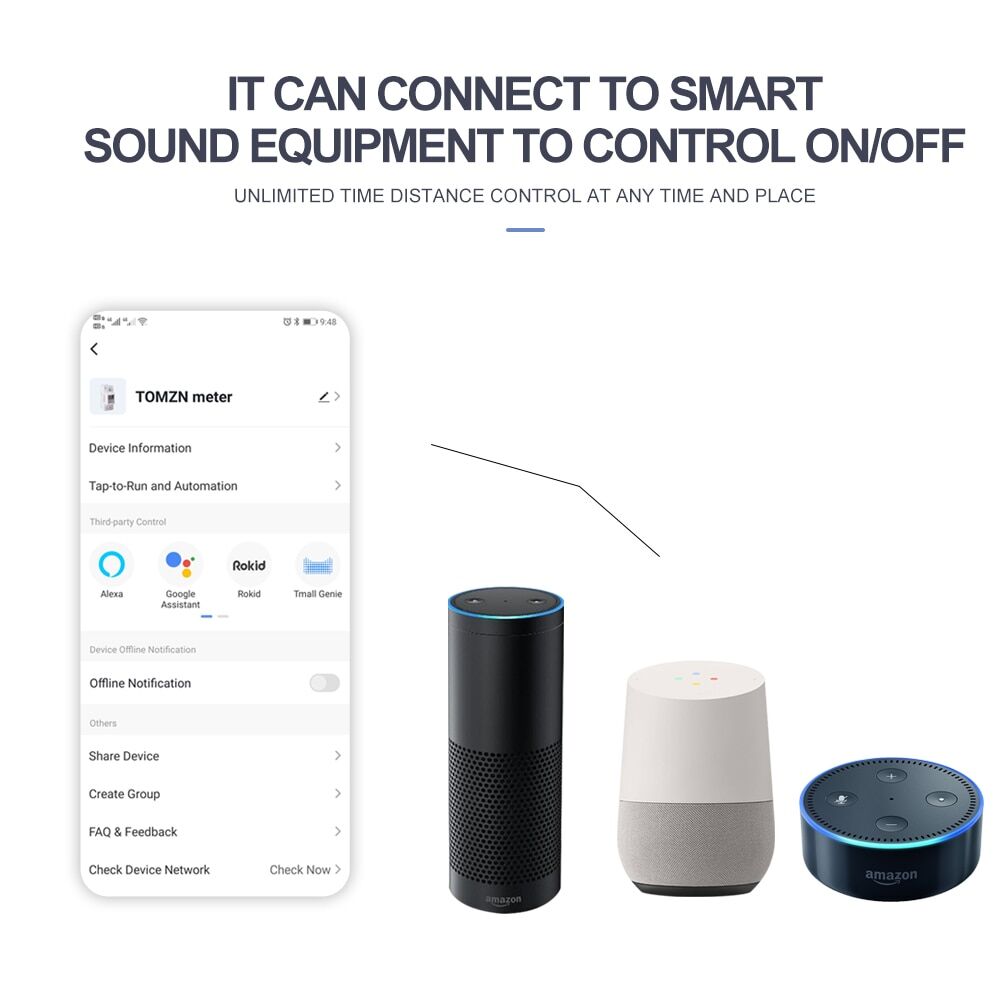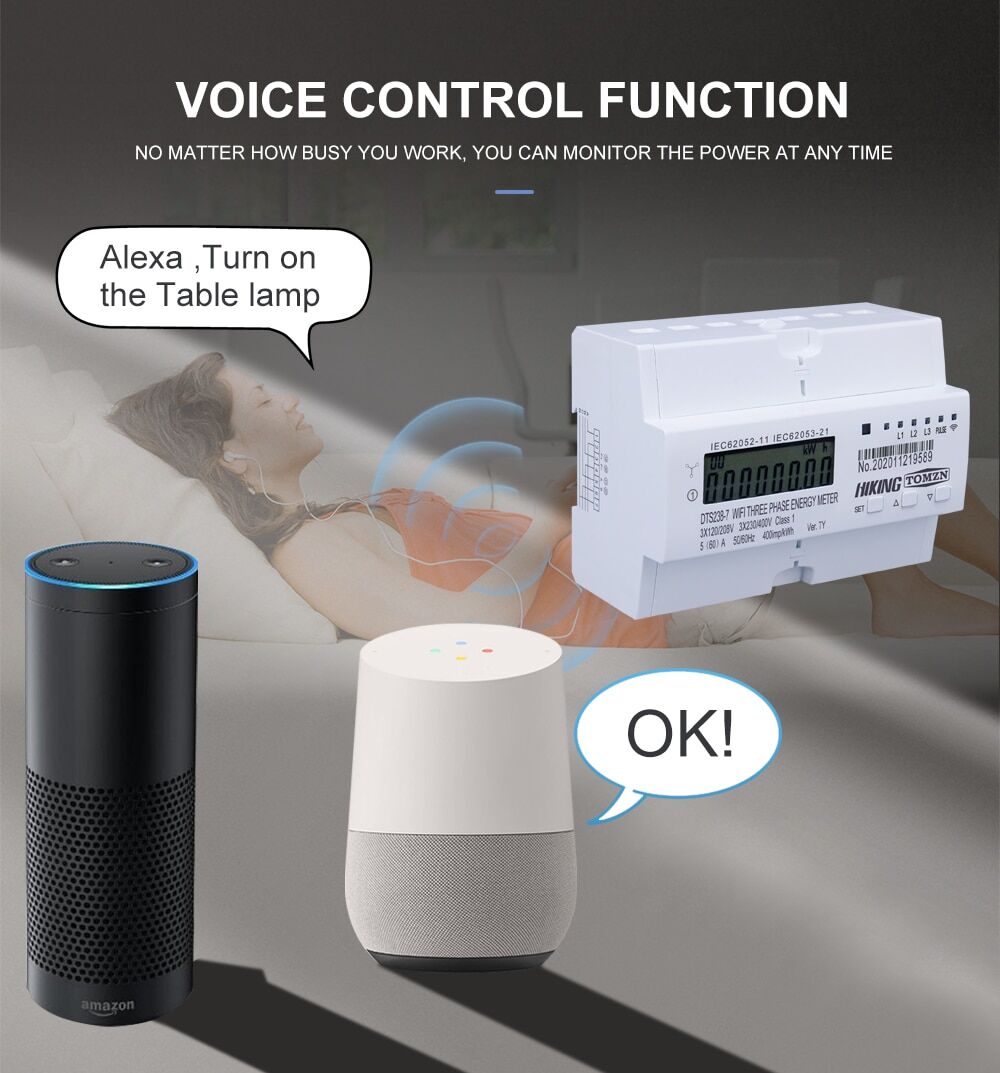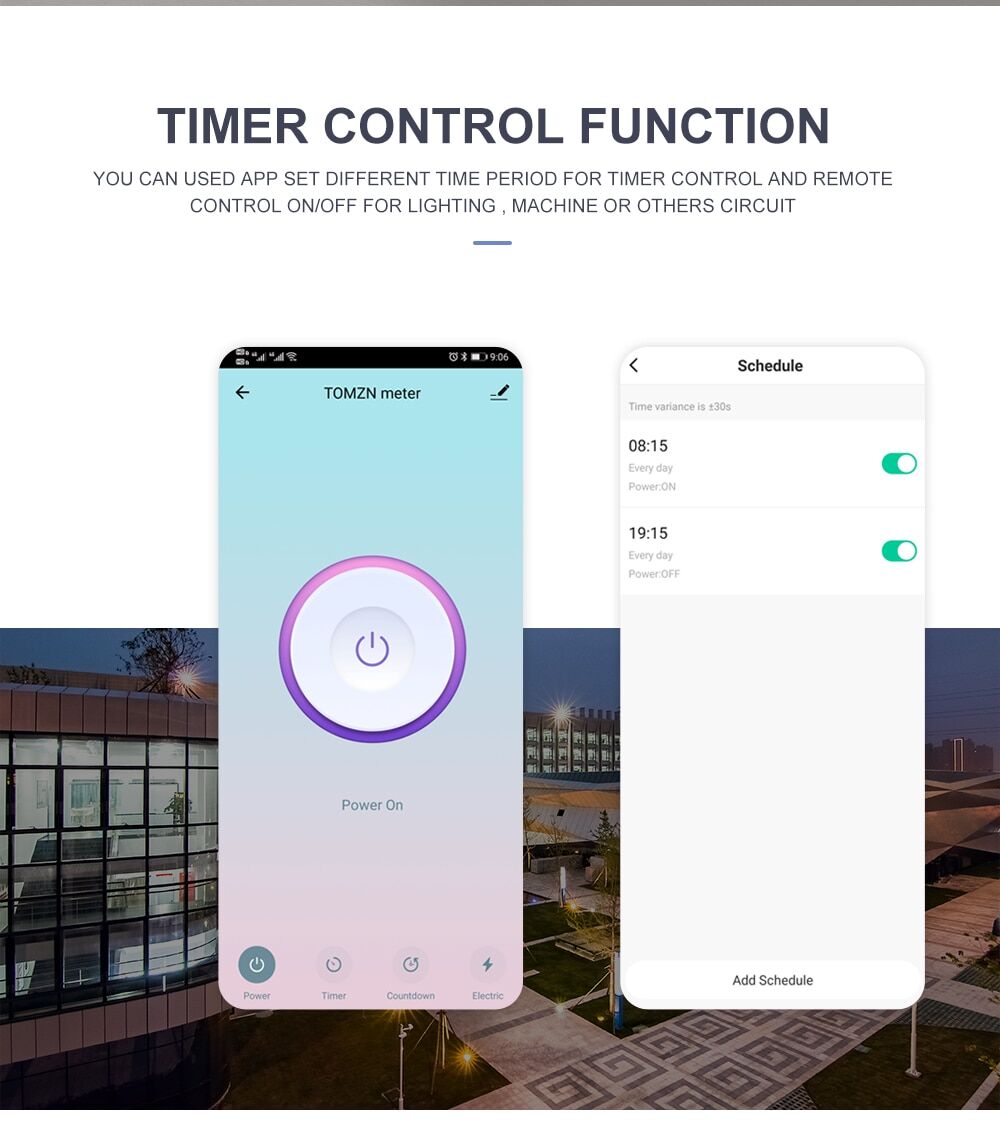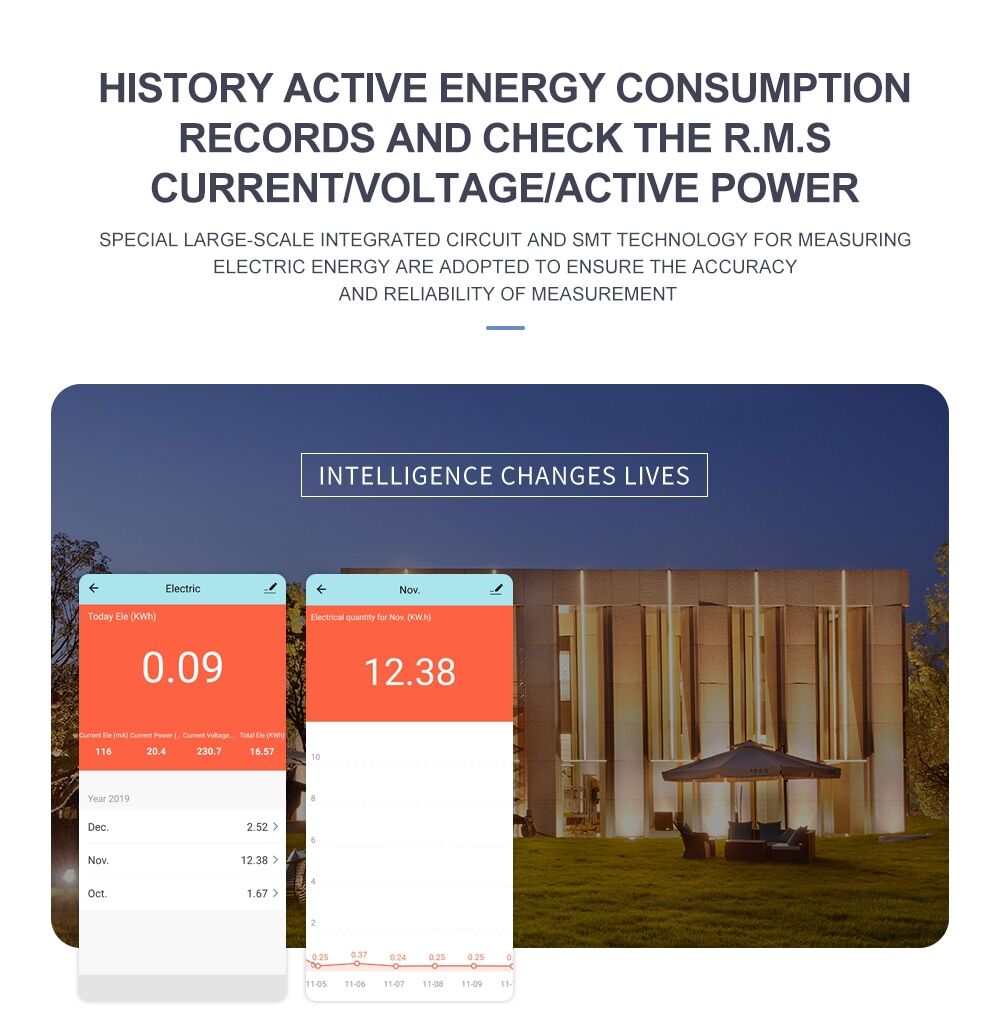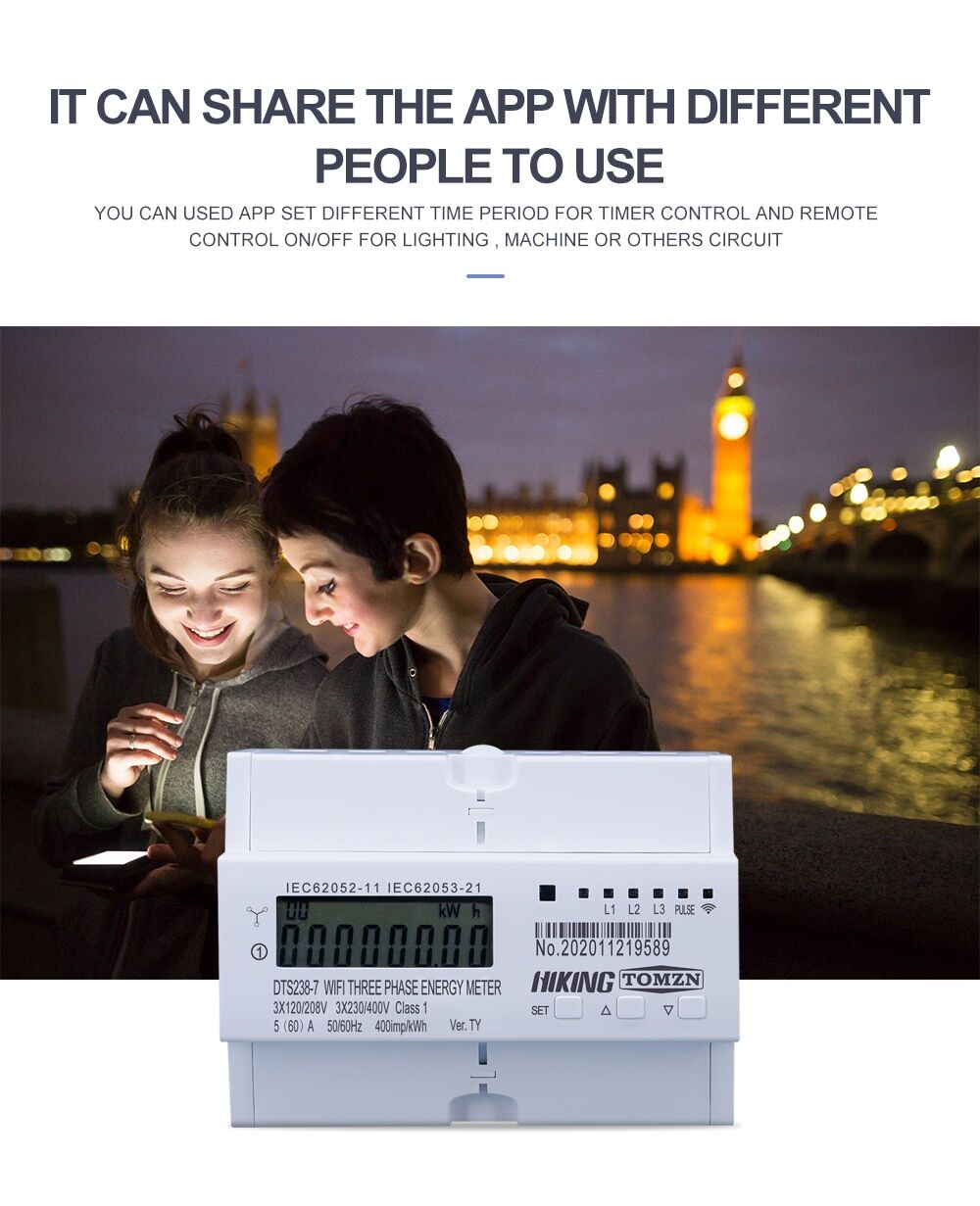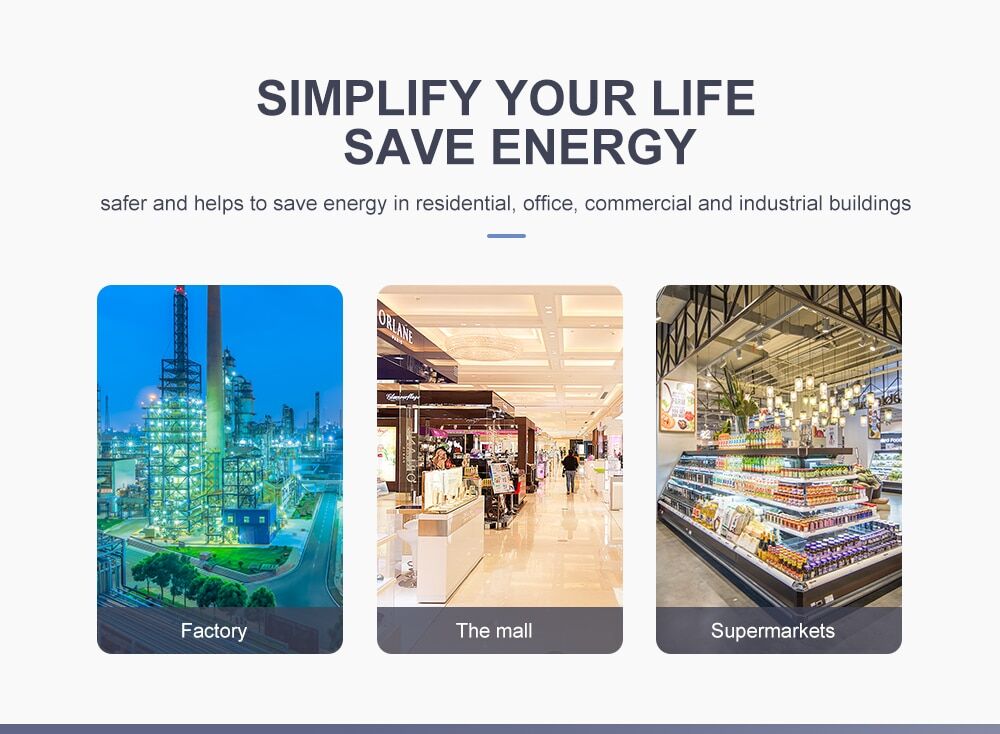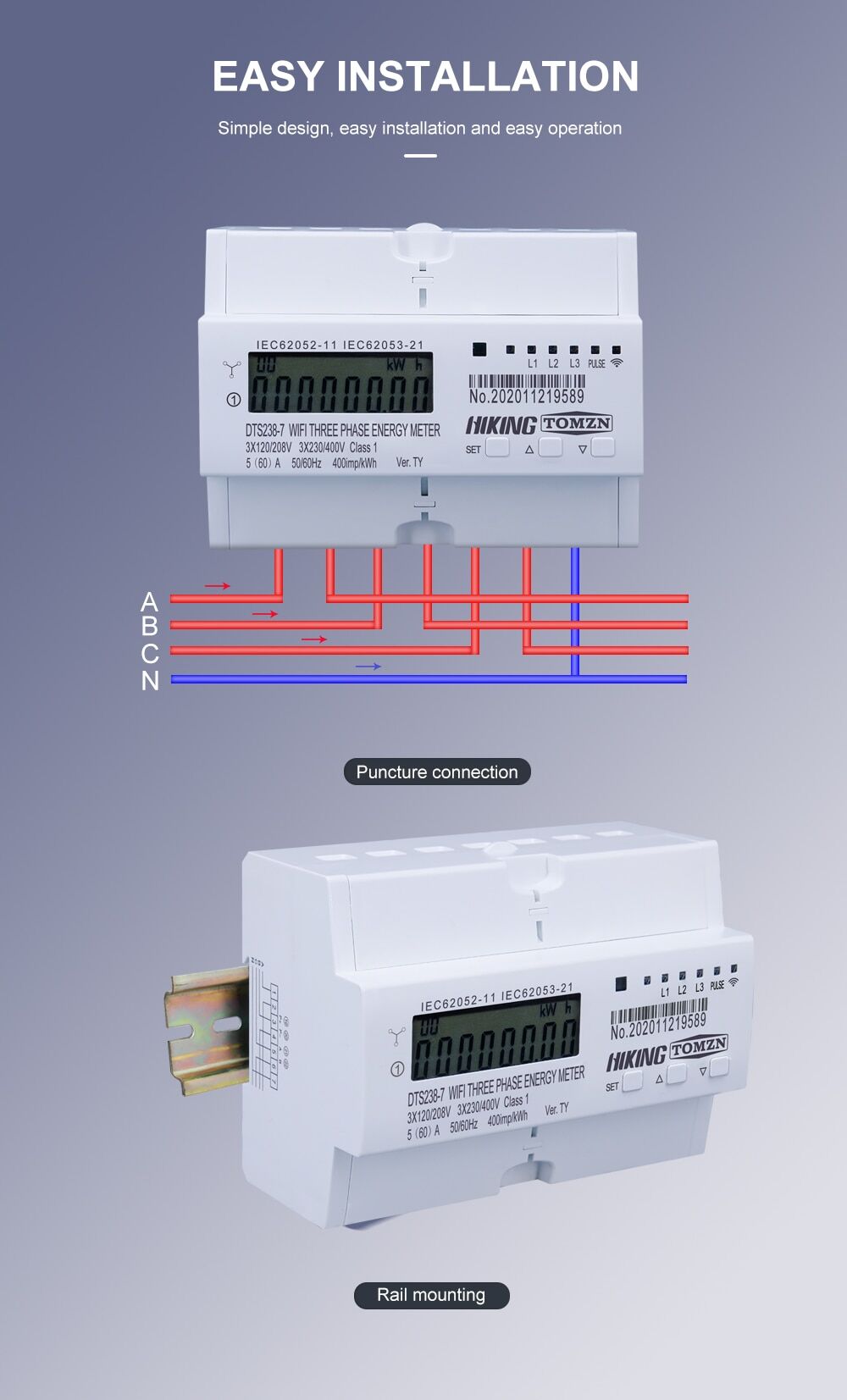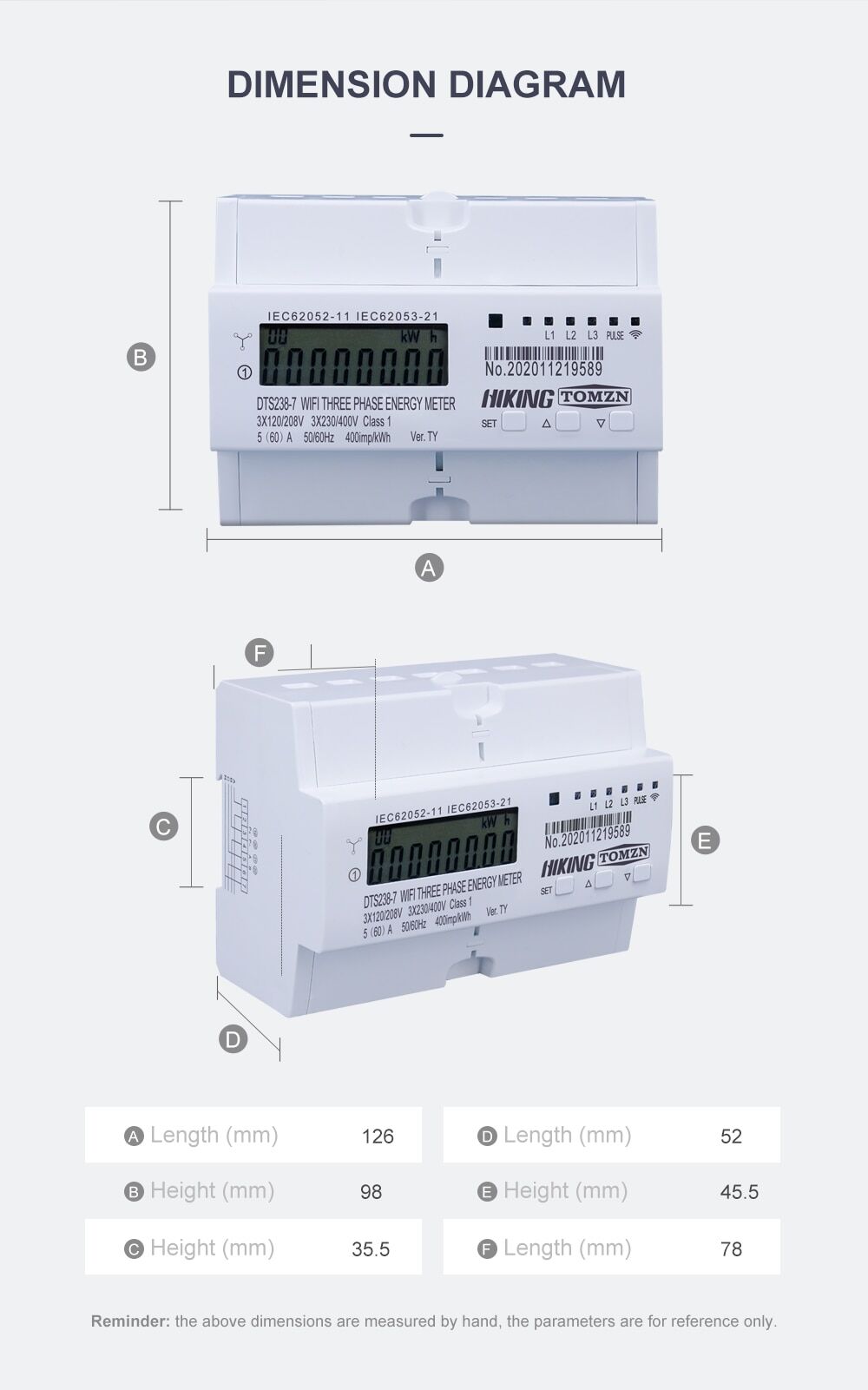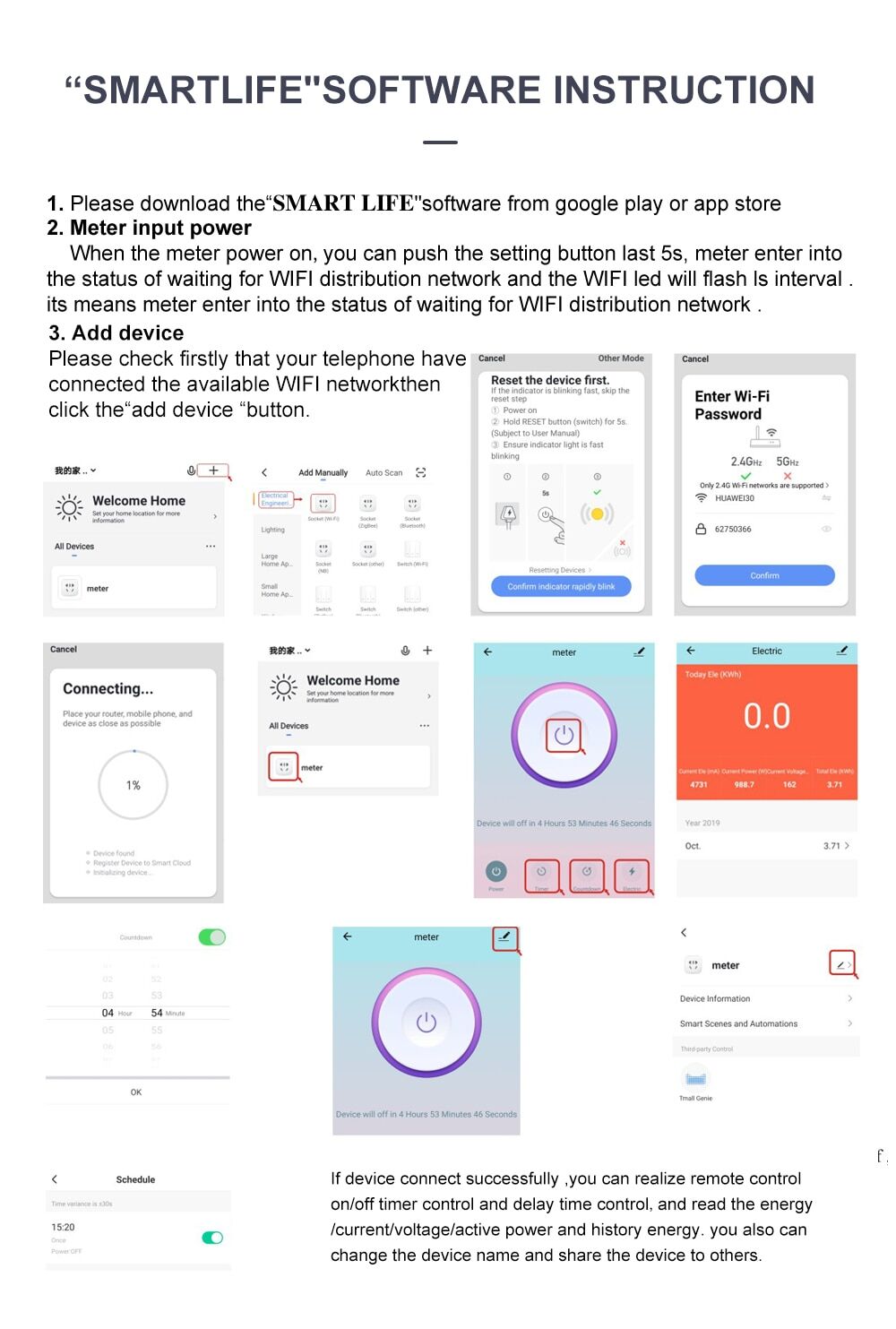 | | |
| --- | --- |
| Weight | 0,4 kg |
| Dimensions | 12,6 × 9,8 × 7,8 cm |
| Vali võimsus | |
| ships to: | |
You may also like…
220V 1-phase wifi power monitor 65A Tomzn DDS238 Tuya Smartlife app

€

50,77

220V 1-phase wifi power monitor 65A Tomzn DDS238 Tuya Smartlife app

Wifi Power Monitor for measuring and storing the history of 1-phase 220V electricity consumption (or production) in kWh per hour, day, month and cumulatively. It also measures voltage V, amperage A, power W in both consumption and production directions, frequency Hz, current factor COSo.

Remote reading and control via smartphone using the Smart Life app (Volcano Technology Ltd). To connect to the app, 2.4GHz wifi must be available on the device. Via the app, kWh, V, A, W can be monitored.

The device can be used to switch on or off the entire power grid running through it, either via a button on the device or remotely via the app. There are no over- or under-voltage protection features on the device, if you want these features choose an alternative Smart Life product (which is more expensive).

Add to cart

Wifi solar monitor WEM3080T 150A 250A 500A with best app

€

203,00 –

€

447,00

Wifi solar monitor WEM3080T 150A 250A 500A with best app

Free delivery from France/Germany approximately 1 week.

The perfect two-way 380V 3-phase electricity generation and electricity consumption kWh meter (enterprise grade) with analysis system. The one here is 150A, but it is also available with 250A and 500A capacity. Designed primarily for a unit that produces solar or wind energy, but is also suitable for the needs of any other household or institution (for example, subtenant, heating system, warehouse, outdoor lighting, etc.).

The Wifi solar monitor WEM3080T can also be used to measure a single phase (220V). For metering systems over 500A, it is recommended to divide the system into parts up to 500A and install multiple meters accordingly.

The Wifi solar monitor WEM3080T comes with a lifetime right to use the cloud service and apps (Android, IOS, PC) for free from the manufacturer. 2.4 GHz Wi-Fi must be available for the device.

Real-time information and production/consumption history can be viewed from a device installed in Druskininkai, Lithuania HERE.

The Iammeter app can be downloaded from Google Play or the Apple Store.
You can try the PC demo online HERE.

Choose options